Posted December 13, 2018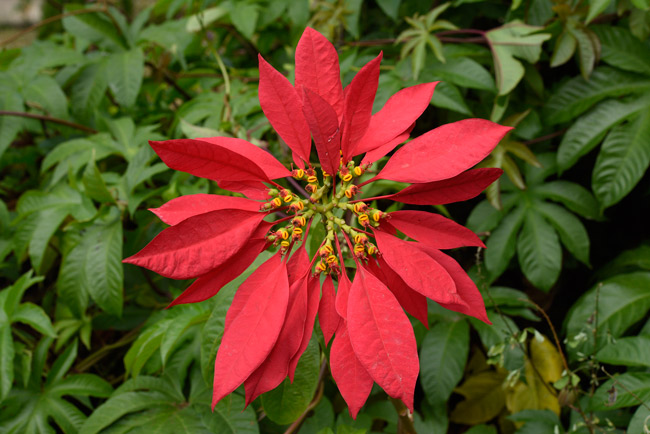 ---
The red "petals" are technically called bracts, or can be called leaves. The actual flower is the dozen tiny things inside the bright red area.
The poinsettia plants you buy in the supermarket are botanically modified from a parent stock from northern Mexico almost a century ago.
But this flower, Euphorbia pulcherrima, and its relatives are found in ravines and other areas in the Highlands of Guatemala.
We have poinsettia plants growing outside all year long. And they do start blooming just before Christmas, so here are some quick snapshots from about 3 meters away from my desk. The leaves behind are a special morning glory vine whose juice can be used to vulcanize rubber by the Maya 2000 years ago.