Posted March 13, 2019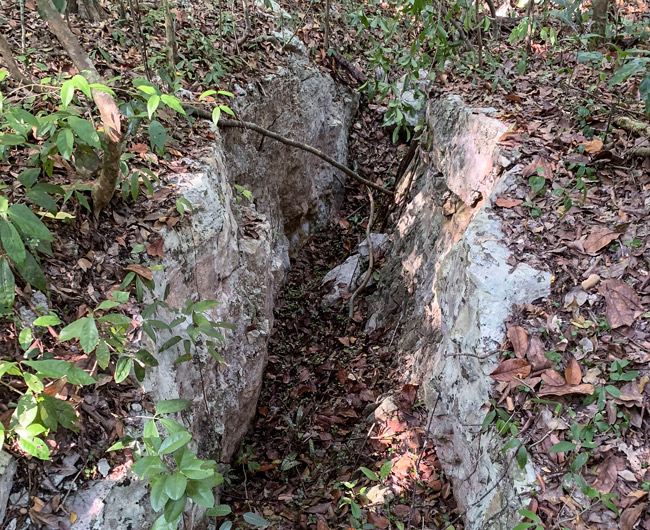 ---
While hiking from Nakum to discover a previously undocumented grass savanna we had to survive walking across an impressive geological fault line. The limestone hill was literally split and there was a deep ravine on one side.
We hope that geologists can come here and map this fault line. Geological fault lines we well known in Guatemala but this particular stretch is potentially never before seen and never before photographed. I have never seen anything like this in the Tikal national park (adjacent to the PNYNN).
This is one more example that Parque Nacional Yaxha Nakum Naranjo offers a lot more than the monumental Mayan architecture of the several great Mayan cities within this park: now you can see the most impressive geological fault line I have ever experienced.
You can see that Yaxha is associated with geological events since one entire part of one of the main plazas is sunken (in front of Stela 11, the Tlaloc warrior king stela).
Our photos of the fault line east of Nakum are just snapshots of the top because our goal was to explore the unexpected and unprecedented grass savanna below.