Posted May 23, 2022
Do you want to know more about the mammals and the five felines of Guatemala? These conferences are what you were looking for.
We are waiting for you on Wednesday, May 25th and Thursday, May 26th via Facebook Live or ZOOM at 6:00 pm (Guatemala Time). *CONFERENCE FOR ALL PUBLIC.
Presenters:
MSc. Pilar Negreros - Knowing the Mammals Dr. Nicholas Hellmuth - The five felines of the Mayan Culture: Attributes and physical differences.
Moderators:
Vivian Hurtado
Victor Mendoza
Organized by: FLAAR Mesoamerica, MayanToons and FLAAR USA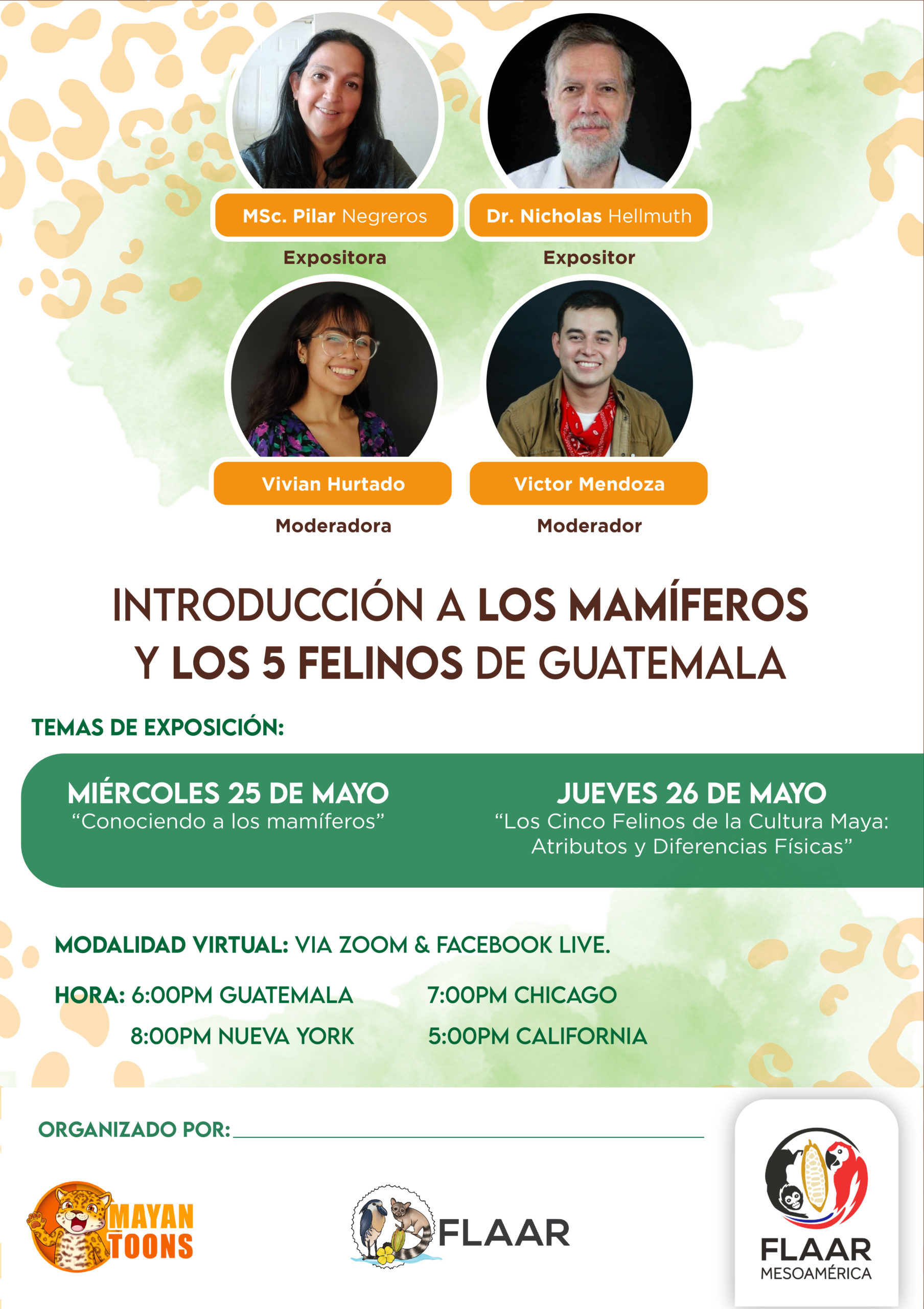 ---