Posted February 26, 2019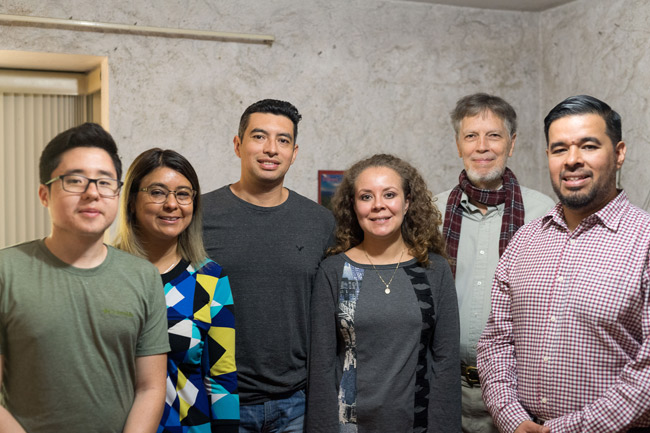 ---
FLAAR REPORTS is a team of experienced individuals who do research and educational publications on wide-format inkjet printing techniques, equipment, and workflow. We have over 20 years experience working around the world (Japan, Taiwan, China, Dubai, Turkey, South Africa, across EU, USA, Canada, Mexico, Central America and Brazil). FLAAR REPORTS evolved from FLAAR since Nicholas has been a leader in photography of pre-Columbian civilizations since 1965 (he started photography in 1961, as a backpacker in Mexico, at Palenque). Gradually FLAAR REPORTS is evolving its own programs as FLAAR itself focuses more on endangered ecosystems, endangered animals, and the remarkable wild edible plants of the Mayan areas of Guatemala.
The FLAAR REPORTS team has visited factories that develop and produce digital printers of every size, shape, and technology (including toner printers). Although we focus primarily on wide format inkjet, two of us have experience with T-shirt printers, heat presses, and all the inks and toners to print T-shirts.
Because of our experience we are hired by trade shows, manufacturers, and other companies around the world (it also helps to have almost a million people who read our network of educational websites on wide-format inkjet printing). But what helps even more is that we are independent: we help printshop owners and managers, we assist distributors, and developers and manufacturers, to know more than just the good features of a project or a technology; we politely point out the weak or inadequate or aspects that should be improved.
During print expos (printer and visual communication trade shows) Nicholas has print samples produced to judge edge splatter and color spectrum capability. After he checks these, he flies these print samples back to Guatemala, and drives them into the remote jungle and mountain areas to donate the prints to local schools. Last week we visited two schools in the Rio Cahabon area: both schools had FLAAR produced prints on the walls of many classrooms in each school. We thank efi, Konica Minolta, Mimaki, Handtop, Teckwin, Gongzheng, and other companies for doing sample prints 3.2m and 5m wide that we can donate to the schools in areas where Dr Nicholas works when he is not at trade shows or conferences.
We also appreciate the assistance of OKI, Ricoh, and Xerox in printing samples of our MayanToons books for primary schools in Guatemala. Plus the T-shirt printer and T-shirt heat press companies for providing print samples in their booths.
The FLAAR REPORTS team is heading to APPPEXPO in Shanghai since this is the largest wide-format printer expo in the world.